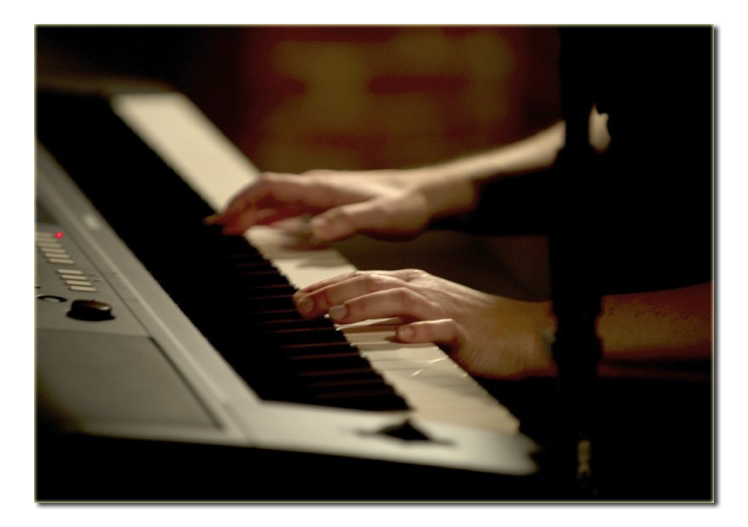 Biography
Elaine Romanelli is an award-winning performer, composer, and teacher across genres. She is a FAI and NARAS member, a SESAC affiliate, and proud member of Maestra, a female composer community.


PERFORMER
Elaine works as a singer across genres from opera to pop. She tours nationally as a singer/songwriter, accompanying herself on piano and guitar. Her music spins and streams on stations nationally and internationally (Folkstage, Sundilla Radio Hour, more).

She has released three singer/songwriter albums. Her most recent, The Hour Before, was named to four "Favorite Albums of the Year" lists by independent DJs.

Elaine also writes and records for other artists, including backing vocals for Grammy-nominated SONiA/Disappear Fear.

As a theatrical performer, Elaine has performed in dozens of shows. Most notably, she co-developed a one-person show for the San Francisco Opera, and understudied a Tony Kushner world premiere at The New Victory Theater. She Music Directs as opportunities arise.

Elaine also works as an professional church, temple, and choral singer, and classical soloist. She was the improvisational vocalist for Deepak Chopra's "Home, streamed to 2 million listeners.



COMPOSER
Elaine's works center around the voice. She writes intersectional works that meld memorable, fun to sing melodies with classical structures, for musical theater and for liturgical use. She is Composer-in-Residence at the Church of St. Matthew and St. Timothy in New York City, where she writes bilingual, cross-cultural pieces.

Her singer/songwriter albums are for sale on the Shop page. Piano/vocal scores for select songs and complete scores for select choral works will be available on this site starting in spring of 2019.



TEACHER
Elaine teaches students to sing with joy, freedom, and technical prowess. She primarily works with musical theater professionals, to build stronger technical foundations for singing across genres, as is required by today's audition landscape.



BACKGROUND
Elaine was raised in suburban Philadelphia, PA, and Manhattan, KS, and lived in San Francisco, CA, before re-locating to her current home, New York City. She is an honors graduate of Stanford University.

Free song & monthly newsletter, when you